Battery Operated Ultrasonic Level
Power Plant

Coal & Ore Mines

Steel Plant

Paper & Pulp

Petrochemicals

Fertilizers Plant

Pharmaceutical

Chemical Plant

Cement Plant

Water & Wastewater
Ultrasonic (Battery Operated SIM Based)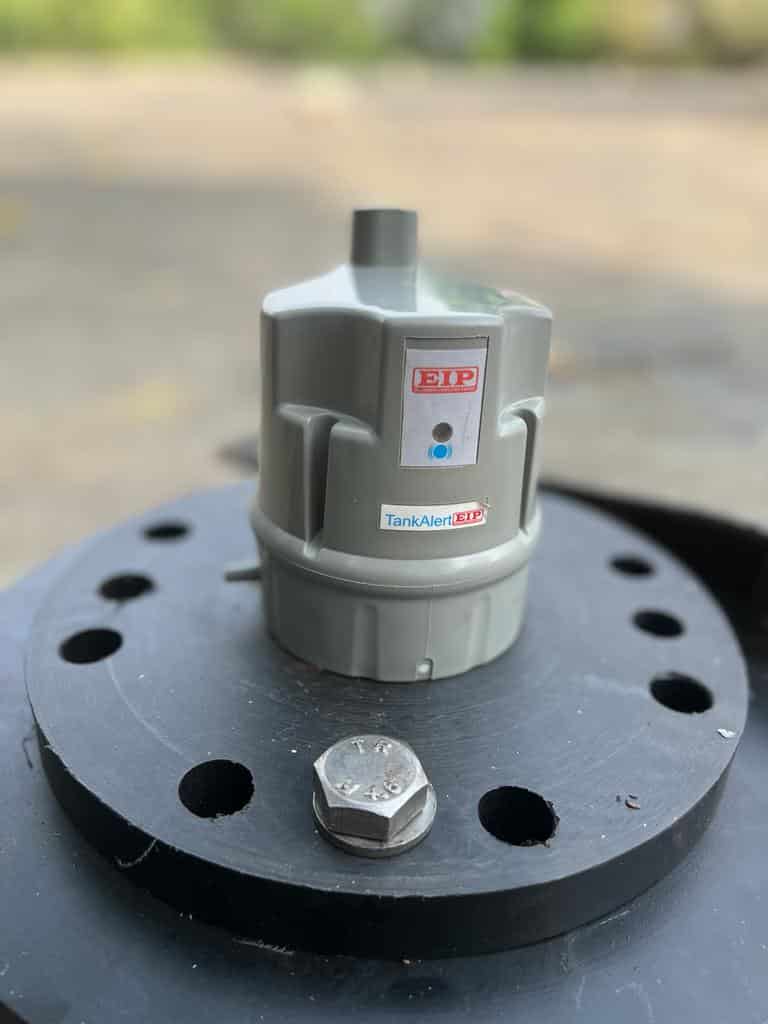 Our Ultrasonic (Battery Operated SIM Based) is a flexible and configurable battery operated liquid level
sensor with an integrated Cellular modem supporting 2G/ 3G/ 4G
• Liquid level monitoring
• Fuel – Oil, Kerosene, Diesel
• Lubricants
• Additives
• DEF / AdBlue
• Coolants
• Water
• Waste Oil
• Wastewater
• Chemicals – *This product may not be suitable for
monitoring of certain corrosive and hazardous
chemicals. List of product compatible chemicals to be
verified with EIP representative.
• Fixed or portable tanks
• Ensure continued supply
• Optimise delivery or collections
• Spot and continuous inventory measurement
• Programmable alarms
• Full alert
• Empty alert
• Spill alert (bunded tanks)
• Low and High levels
• 24/7 monitorin
• Accurate, reliable tank level monitoring
• Spot and continuous inventory management
• Programmable data reporting interval
• Remote configurability
• Easy to install
• Minimum 1 year warranty
Characteristic Transmitter
Dimensions: 101mm (W) x 93mm (L) x 150mm (H) ±1mm / 4"(W) x 3.66"(L) x 5.9"(H) ±0.04"
Weight: 530g/1.17lbs including 4 x C size batteries – 290g/0.2lbs without batteries
Housing Material: UV Stabilized Polypropylene (compatible with Oil)
Operating Temperature: -20°C to 50°C / -4°F to 122°C (Note 1)
Storage Temperature: -30°C to 60°C / -22°F to 140°F (Note 1)
Altitude Range: <2Km/1.25miles above sea level
Environmental Protection: IP67 – Outdoors
Radio Frequency: Compatible for India
Radio Frequency: EGPRS:
850/900/1800/1900MHz
Gauge Type: Ultrasonic
Ultrasonic Range: >12cm to <10m
Ultrasonic Signal: Diversion 30° (Note 3)
Ultrasonic Resolution: ±1cm / ±0.04"
Accuracy: Typically ±2cm from 12cm to 3m / ±0.78" from 4.7" to 118"
Material compatibility: (Note 4)
Power requirements: 4 of Type C LR14 Alkaline 1.5V (fitted)
SIM Card Options available
Tank mounting options: Fit directly into 1 ¼", 1 ½" or 2" BSP existing tank connection
Bund switch option: Can be supplied with Bund switch for double skinned tanks – 3m / 118" cable
EIP Battery Operated GPRS Ultrasonic Level Transmitter – Click here to download
Note 1: Storage and operation above 20°C / 68 °F may reduce battery life. Minimum distance measured is derated with temperatures <0°C / 32°F
Note 2: Based on a measurement to a flat liquid target
Note 3: The maximum spatial diversion of the ultrasonic signal will be < +/-15° from the central axis of the transducer.
Note 4: Suitable for use in tanks for the storage of water diesel fuel, kerosene, gas oil types A2,C1,C2 and D as defined by BS2869.
Note 5: Based on one data drop per day in standard configuration at a location with adequate CAT-M1/NB-IoT coverage.